Welcome to Light on Light!
We'd like you tell you more about who we are
What we call today "the Light on Light family of publications" evolved over the last several years. It began with specialty publications from our media, interspiritual and social activist partnerships initiated with both VoiceAmerica and UNITY EARTH. A series of initial publications companioning our "Convergence" programs on VoiceAmerica, or with and about "Convergence" global events and with the UNITY EARTH partnership, resulted in some one hundred thousand listeners and readers.
It became obvious that our conscious sacred and spiritual magazine and internet radio activities were filling an important gap in media. So, in 2018 we formalized our associated media to include our three magazine imprints: The Convergence (emphasizing sacred activism), Light on Light (emphasizing spiritual practices and inspired lifestyles) and our latest imprint Conscious Business (emphasizing conscious business, economics and policy). Just as The Convergence and Light on Light grew from our associations with the global interspiritual and sacred activism communities, Conscious Business evolved from a series of events and activities with the world's conscious business community. The Convergence on VoiceAmerica continues as our global audio voice. In 2020 we added the Light on Light Press, in collaboration with, and as an Imprint of Sacred Stories Publishing.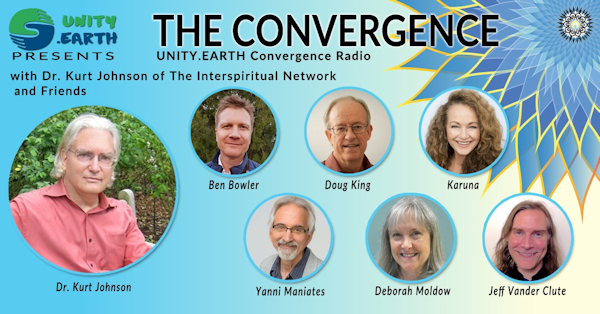 So, when the wider UNITY EARTH partnership was formed in cooperation with over a dozen other large global NGO's, we formalized as "Light on Light" among the partners of UNITY EARTH.
Our Business and Management Foundation—The Interspiritual Dialogue
Light on Light magazine is a registered not-for-profit activity of the Interspiritual Dialogue Network (ISD) which is also a partner in the UNITY EARTH network, the Interspiritual Network, and an associated program of VoiceAmerica.
The magazine's business and management foundation is Interspiritual Dialogue Inc. (ISD) a not-for-profit tax exempt entity incorporated in New York State in 2002 (Kings County under Article 10 of the New York State Religious Corporations Act) with an original board in association with Interspirituality founder Br. Wayne Teasdale.
The compelling history of ISD is reviewed briefly below recounting its decades of association and co-working with global interspiritual and sacred activist leaders including Br. Wayne Teasdale, Fr. Bede Griffiths (Swami Dayananda), Fr. Thomas Keating, His Holiness the Dalai Lama, Ken Wilber and the Integral Community, the One Spirit Interfaith Seminary in New York City, the International Day of Yoga and Spirituality, Values and Concerns Committees at the United Nations, the current Prosocial Movement of modern science, and hosts of associations and projects with other global spiritual leaders and activists (east, west, north, and south).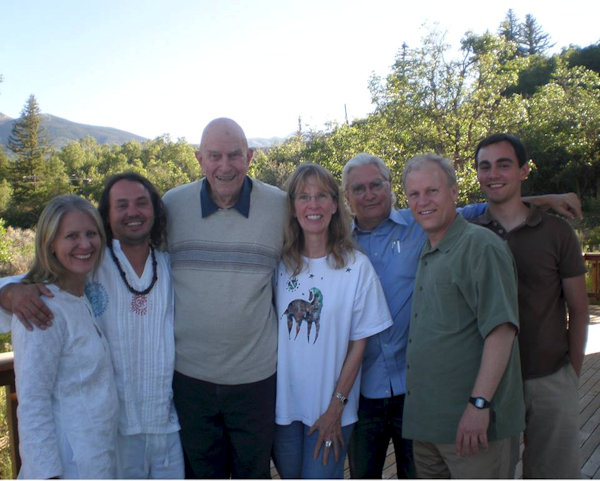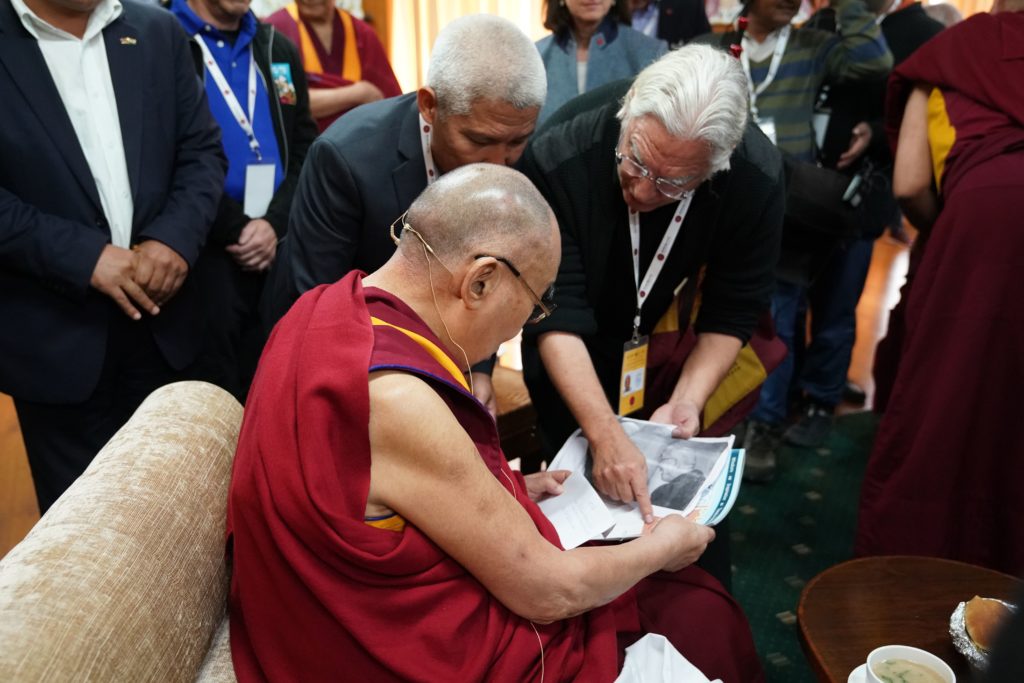 Board of Directors
Currently ISD has a Board of Directors consisting of Karuna, Kurt Johnson, Robert Atkinson, and Nomi Naeem. This board was formed in 2019, acting on a Resolution from the original corporation to reform its boards and activities appropriate to the growth and evolution of interspirituality worldwide. ISD has an additional 501c3 tax exempt fiduciary partner at well.
Activities
ISD not only underpins the Light on Light Family of Magazine but also these other activities as well:
Interspiritual Activities of Dr. Kurt Johnson (Contributions Editor of Light on Light), a co-founder, with Br. Wayne Teasdale of ISD.
Yoga, Lifestyle, and Teacher Training activities of Karuna (Host Editor of Light on Light) carried out with Light on Kundalini LLC (LOK). ISD, with its extensive historical background with all religions and particularly with the vedic traditions of Yoga, and many of it's famous founders, will underwrite the programs and certifications from these activities of Karuna and LOK.
Please see our Events and Programs for more details. For additional history of ISD please click here.