Welcome to the Light on Light Family of Publications!
We'd like you to know about our Light on Light Press Authors
2023
Joni Dittrich, Ph.D. (Rajashree Maa)
Founder, Kali-Ki ReikiTM and The Wisdom School
Foreword by Sadhvi Bhagawati Saraswati
MEET THE AUTHOR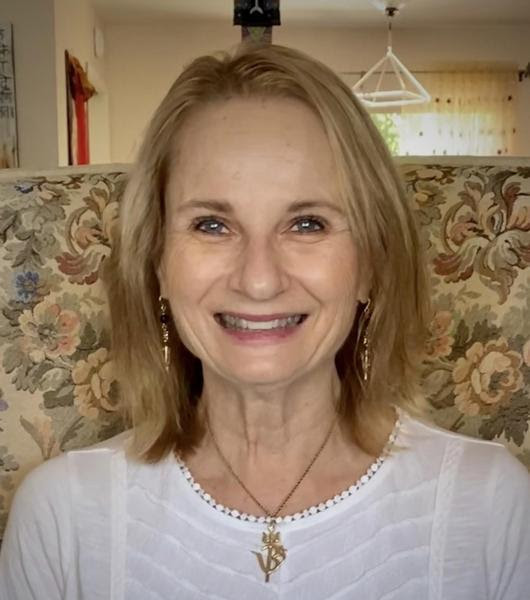 Joni Dittrich, Ph.D. (Rajashree Maa) is a master of four reiki lineages and a venerated interspiritual teacher of meditation, yogic wisdom and holistic wellness. From many years of practice as a psychologist and healer, she sees true healing as a gateway to spiritual wisening and awareness of the Limitless Love at the heart of being. She is the founder of The Wisdom School based in Napa, California, which is dedicated to offering online and in-person healing sessions and training in Kali-Ki Reiki and supportive practices. http://www.thewisdomschool.us/
PRAISE FOR MAY THE LOVEFORCE BE WITH YOU
A powerful book on the science of spiritual transmission. It can be read again and again, each time to reveal something new. -Swami Sri Atmananda
This book is a true account of traditional reiki and its derivate, Kali-Ki Reiki. It describes their effects and benefits in therapeutic healing and spiritual growth, as conveyed through the author's genuine experience. -Susanna Luebcke, M.D., Usui Reiki Master, co-author, Emotional Body Healing: Touches Your Heart, Changes Your Life
Suffused with ancient yogic wisdom, this system of healing and spiritual awakening has immense practical applications for our personal and societal well-being… [Kali-Ki Reiki] is a substantive example of the "new path" that embraces the evolution of consciousness with a non-dual perspective of existence. -Paul J. Mills, Ph.D., author, Science, Being, & Becoming: The Spiritual Lives of Scientists
Reading May the Loveforce Be With You is akin to approaching the luminous presence of Kali Ma herself. -Constantina Rhodes, Ph.D., author, Invoking Lakshmi: The Goddess of Wealth in Song and Ceremony
A true gift and legacy of a lifetime of spiritual gestation and practice, Kali-Ki Reiki is a sacred download from a true channel of divine feminine wisdom. -Kenneth R. Lakritz, Ph.D., author, Elders on Love
After reading this, I feel I understand Life and Love better. This book can help bring you the fulfillment of your deep longings. At the same time, it's about so much more than getting something we want. It's about understanding, surrendering to and Loving Reality as it Is, then watching it get better. –Douglas Wilson, M.D., F.A.A.F.P., Medical Director, Palliative Care, Queen of the Valley Medical Center
This book will be treasured by anyone who seeks personal healing or wants to become an authentic facilitator of healing in others. It is filled with wonderful guided imagery, meditations, and powerful symbols for healing and transformation, and embodies a beautiful contemporary transmission from the Divine Feminine. -Donald E. Weiner, Ph.D., psychologist, co-author, Awakening as a Human*Divine Being
This beautiful book, which includes illustrations of the new symbols, expands available healing modalities for all Reiki practitioners, while providing a classic yogic context for "wisening" for those seeking spiritual unfoldment. -Mary Anne Bright, Ed.D., Associate Professor Emeritus, College of Nursing, University of Massachusetts-Amherst
May the Loveforce Be With You: Kali-Ki Reiki: Healing Through Divine Mother & Yogic Wisdom is now available at Amazon
is available from online booksellers worldwide and the below links:
Sacred Stories Amazon U.S. Barnes and Noble
---
2022

Foreword by Deepak Chopra M. D.
Special Commentary by Ken Wilber
About the Book
The Final Frontier for Science
Contrary to popular belief, not all scientists are materialists fervently discounting the spiritual. Science, Being, & Becoming shares interviews with some of the world's foremost scientists who recount their own transpersonal, metaphysical, and mystical experiences and how those experiences transformed them and their scientific work.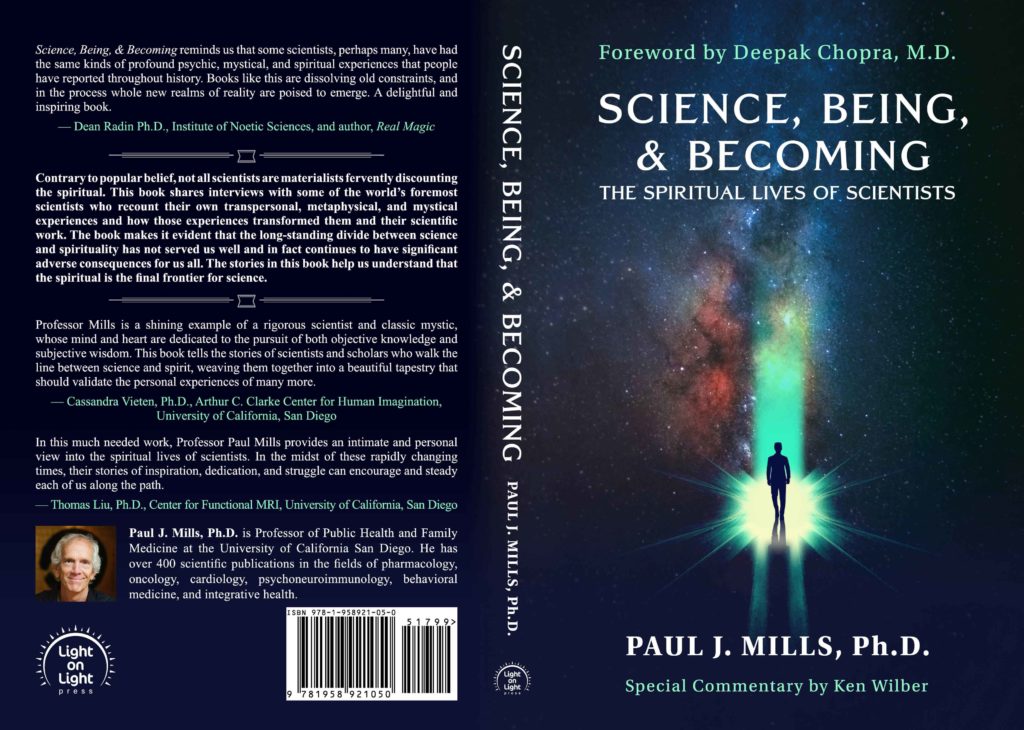 This groundbreaking book makes it evident that the long-standing divide between science and spirituality has not served us well and in fact continues to have significant adverse consequences for us all. Fortunately, many scientists no longer recognize that divide and are helping science to now fulfill its intended promise to discover and understand all of life, including our deep spiritual nature. The stories in this book help us understand that the spiritual is the final frontier for science.
The book also contains special bonus Spotlight sections written by Drs. Eben Alexander, Robert Atkinson, Dusana Dorjee, and Kyriacos C. Markides.
Advance Praise
Science, Being, & Becoming reminds us that some scientists, perhaps many, have had the same kinds of profound psychic, mystical, and spiritual experiences that people have reported throughout history… Books like this are dissolving old constraints, and in the process whole new realms of reality are poised to emerge. A delightful and inspiring book.
— Dean Radin Ph.D., Institute of Noetic Sciences, and author, Real Magic
Professor Mills is a shining example of a rigorous scientist and classic mystic, whose mind and heart are dedicated to the pursuit of both objective knowledge and subjective wisdom. This book tells the stories of scientists and scholars who walk the line between science and spirit, weaving them together into a beautiful tapestry that should validate the personal experiences of many more.
— Cassandra Vieten, Ph.D., Arthur C. Clarke Center for Human Imagination, University of California, San Diego
In this much needed work, Professor Paul Mills provides an intimate and personal view into the spiritual lives of scientists. In the midst of these rapidly changing times, their stories of inspiration, dedication, and struggle can encourage and steady each of us along the path.
— Thomas Liu, Ph.D., Center for Functional MRI, University of California, San Diego
About the Author
Paul J. Mills, Ph.D. is Professor of Public Health and Family Medicine, Director of the Center of Excellence for Research and Training in Integrative Health, and Former Chief of Behavioral Medicine at the University of California San Diego. He has over 400 scientific publications in the fields of pharmacology, oncology, cardiology, psychoneuroimmunology, behavioral medicine, and integrative health. He published some of the earliest scientific research on meditation. His work has been featured in Time magazine, The New York Times, National Public Radio, US News and World Report, Consumer Reports, The Huffington Post, Gaia TV, and WebMD, among others. He's presented his work at hundreds of conferences and workshops around the world, including at the United Nations.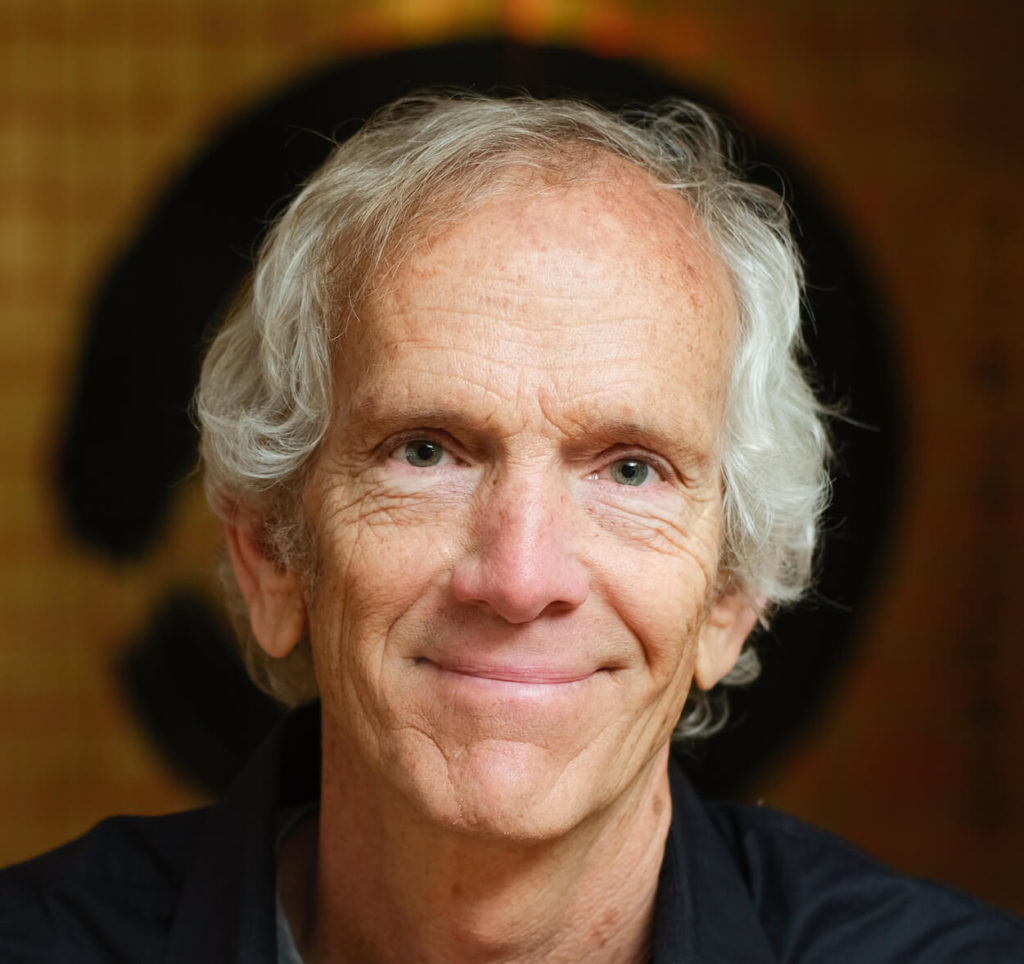 ---
2022
Foreword by Jean Houston
Afterword by Deepak Chopra M. D.
About the Book
Discover an Inner Pattern for Living into Wholeness
Synthesizing his work in personal mythmaking, soul-making, and storytelling, award-winning author Robert Atkinson draws from mythology, mysticism, rites of passage, and psychology to identify a pattern within our unconscious that guides our evolving consciousness, transforms our lives, keeps our focus on the wholeness of all things, and keeps humanity on its evolutionary trajectory.
In bringing all the paths to wholeness back together as one, this pioneering, practical, and easy to use experiential guide provides the context, framework, and the reflective writing exercises needed for telling our stories of wholeness. In doing so, we connect the human family, one story at a time.
Advance Praise
A New Story of Wholeness asserts itself among the great texts on spiritual evolution and Unity consciousness, allowing us to create and share a new narrative grounded in love, harmony, and interconnection. Study this guide. Your new life awaits you.
— Michael Bernard Beckwith,founder & CEO, Agape International Spiritual Center
Dr. Robert Atkinson's wonder-full synthesis and eminently practical wisdom is a marvellously valuable companion and guide for these transformational times. He describes 'an interspiritual path that is a superhighway for everyone' on our collective journey of homecoming.
— Jude Currivan PhD, author of The Cosmic Hologram and The Story of GAIA
A New Story of Wholeness is a gem offering superbly lucid and wise guidance for the journey from fragmentation to optimal coherence and richly fulfilling wholeness. It is a journey that we all must take if we are to thrive in dangerous times.
— James O'Dea, author of Soul Awakening Practice
Written with great love, this gentle excursion into the sacred emphasizes what all spiritual teachings express — that higher consciousness brings a realization of unity that can heal our world. A true manifesto for the spiritual awakening so needed in these times.
— Anodea Judith PhD, author of The Global Heart Awakens
About the Author
Robert Atkinson, PhD, author, educator, and developmental psychologist, is co-editor of Our Moment of Choice: Evolutionary Visions and Hope for the Future, author of The Story of Our Time: From Duality to Interconnectedness to Oneness, and eight other books.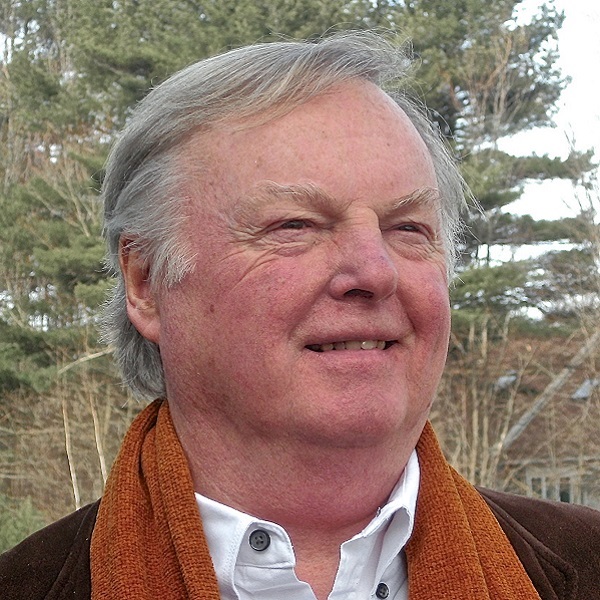 VISIT THE AUTHOR'S BOOK WEBSITE
for Home, Press, About, Blog and Contact visit the authors' book website here
---
2021
Nautilus Award Winner
Foreword by Ken Wilber, founder The Integral Vision
Afterword by Claudia Welss, Chairman, Institute of Noetic Sciences
From the Foreword
The "Big Wholeness," which Mustakova writes about, is a Wholeness that includes, or is aware of, all the other types of genuine Wholeness, which makes it a cross‑paradigmatic, multi‑exemplar integration. Through real-life experiences, as well as national and global processes, this book reveals how the different types of wholeness can weave together into Global Unitive Healing.
About the Book
Global Unitive Healing introduces a practical healing methodology for lives and nations in an ailing world. This book masterfully awakens us to collective authenticity and a unifying language of the heart for a diverse and interdependent humanity. Step by step, Dr. Elena Mustakova weaves a path toward grasping an emergent interconnected, cooperative, prosocial world informed by the way of unity – a mid-19th century evolutionary leap of consciousness, which integrates Eastern and Western spiritual thought.
Advance Praise
"Dr. Elena Mustakova addresses the real problem of the fragmented human psyche largely influenced by a materialist reductionism. If our human evolution is to be sustained it must experience a new truth, a new ontology of the integration of body, mind, soul and spirit from the heart and not by the dictums of science alone! She carefully constructs ways of how an integration of science and spirituality, focusing on deep compassion, can help lead the entirety of humanity into personal, communal and societal unity. This book is a must for young futurists and its message is key for all those who seek to work within a greater spirit of harmony."
Submissions
Submitting for the Magazines: To submit an idea, concept, #shineyourlight, artwork, or other contribution to Light on Light magazine, The Convergence magazine, Conscious Business magazine, or other Light on Light publications for consideration, please email the managing editor, Shannon Winters, at shanmariewinters@gmail.com
—Drs. J.J. and Desiree Hurtak, Social scientists and Futurists
Co-founders of The Academy for Future Science NGO

Inspiringly weaving together so many diverse elements of transformation and healing, Global Unitive Healing is an important and timely contribution toward our planet's currently emerging holistic and cosmopolitan worldview. Each year World UNITY Week features a vast array of similarly aimed thematic initiatives and events. We welcome a book like Global Unitive Healing that so clearly lays out the history and foundations of this emerging global movement."
—Ben Bowler (Unity Earth) and Jon Ramer (SINE Network) of World Unity Week
Dr. Mustakova takes us on a journey of transformational discovery: from the Imperial Self to Ego-Transcendence, from Spiritual Awakening to Planetary Cultural Shift, and ultimately to find our unique role in creating a global community that moves from ME to WE Consciousness and makes possible the collective healing that could be 21st century humanity's greatest legacy. Global Unitive Healingprovides our essential guide for this journey of the Heart, Mind and Spirit.
—Rick Ulfik, Founder of We, The World and WE.net
About The Author
DR. ELENA MUSTAKOVA is an independent scholar-practitioner, author, former university professor, teacher, trainer, coach, consultant, and clinician with a diverse interdisciplinary and multicultural background. She works to inspire people and communities toward emotional and spiritual maturity and health, and toward building more just and sustainable relationships to ourselves, to others, to society, and to life.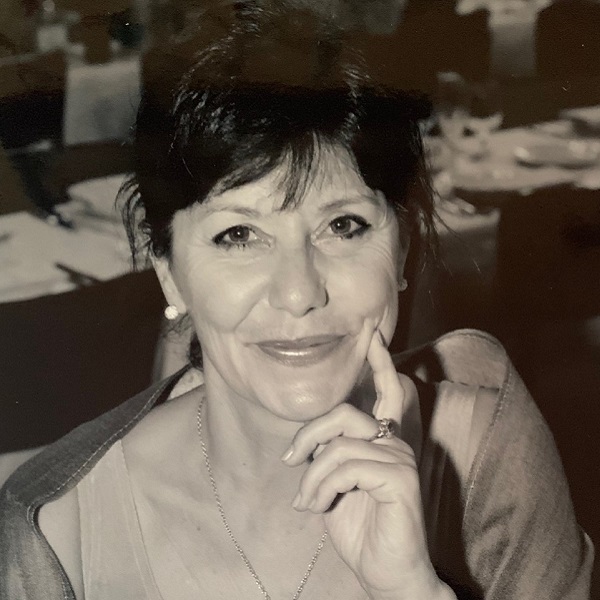 Media Links:
Book Launch Link: https://www.facebook.com/Light-on-Light-Press-112622600918857
VoiceAmerica Special Link: https://www.voiceamerica.com/…/global-unitive-healing…
VISIT THE AUTHOR'S BOOK WEBSITE
for Home, Press, About, Blog and Contact visit the authors' book website here

---

Leena Banerjee Brown, PhD with contributions from
Roger L. Beck, PhD
Introduction by Kurt Johnson, PhD


From the Foreword
"I hope that this book will be an inspiration to the many who make their way along their spiritual paths."
His Holiness, the 14th Dalai Lama




About the Book

Ordinary people experience the extraordinary when they commit to a life of deep, authentic spiritual practice. Leena Banerjee Brown brings this message to life through the profound practices and principles of Sukyo Mahikari. She extends a warm welcome to people of all faiths to become instruments of divine peace by giving and receiving God's Light in an inspired, disciplined practice of pure benevolence.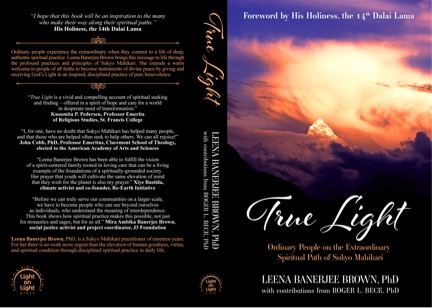 Advance Praise


"True Light is a vivid and compelling account of spiritual seeking and finding – offered in a spirit of hope and care for a world in desperate need of transformation." Kusumita P. Pedersen, PhD, Professor Emerita of Religious Studies, St. Francis College


"I, for one, have no doubt that Sukyo Mahikari has helped many people, and that those who are helped often seek to help others. We can all rejoice!" John Cobb, PhD, Professor Emeritus, Claremont School of Theology and Claremont Graduate University, elected to the American Academy of Arts and Sciences


"Leena Banerjee Brown has been able to fulfill the vision of a spirit-centered family rooted in loving care that can be a living example of the foundations of a spiritually-grounded society. Her prayer that youth will cultivate the same elevation of mind that they wish for the planet is also my prayer." Xiye Bastida, climate activist and co-founder, Re-Earth Initiative


"Before we can truly serve our communities on a larger scale, we have to become people who can see beyond ourselves as individuals, who understand the meaning of interdependence. This book shows how spiritual practice makes this possible, not just for monastics and sages, but for us all." Mira Ambika Banerjee Brown, social justice activist and project coordinator, J3 Foundation


About the Author

Leena Banerjee Brown, PhD, is a Sukyo Mahikari practitioner of nineteen years. For her there is no work more urgent than the elevation of human goodness, virtue, and spiritual condition through disciplined spiritual practice in daily life.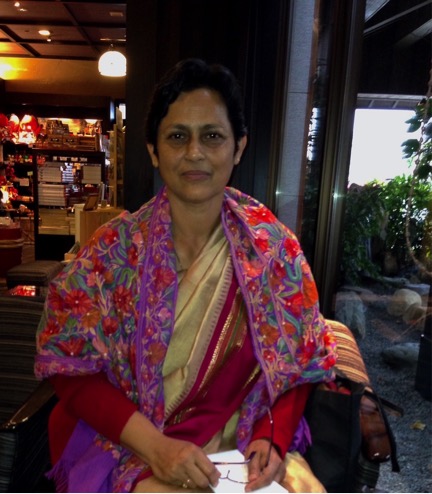 Media Links:
Book Launch Link: https://www.facebook.com/watch/?extid=SEO—-&v=491129472070521
VISIT THE AUTHOR'S BOOK WEBSITE
for Home, Information, Ordering, Press, Programs, Courses, visit the authors' book website here