With story, meditation, breathwork, guided visualizations, and deep contemplation of the illuminative Kali-Ki Reiki symbols, experience the Loveforce of the Divine Mother and Her healing power.
Click HERE to read an excerpt!
Click HERE to watch the Book Launch on YouTube!
ABOUT THE BOOK
May the Loveforce Be With You is set to become a new classic in healing and mystical literature. The book introduces a new lineage in energy healing, Kali-Ki Reiki, that was revealed to the author, Joni Dittrich, Ph.D. (Rajashree Maa), in a series of mystical encounters with the Divine Mother appearing as the goddess Kali Maa. The book brilliantly tells the stories of these encounters and presents the healing symbols that She revealed, explaining how these symbols can be used both for mind-body healing and spiritual awakening, or what Rajashree Maa calls "wisening."
While traditional reiki systems also use symbols to transmit healing energy, the symbols introduced in Kali-Ki Reiki are seen as unique, three-dimensional, active, intelligent forms of light that tap into certain universal energy frequencies that are particularly attuned to the evolving conscious awareness as well as the personal and societal dilemmas of our current times.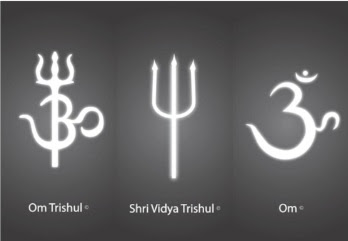 The fact that these symbols were revealed by Divine Mother to a woman in this era points to a need in today's world to re-establish our connection with the feminine forces of nature and spirit. The healing energy transmitted through these symbols is called Loveforce, which is considered to be the manifesting, creative, and healing power of the Limitless Love that is the Source of all that is. Kali-Ki Reiki healing is understood as a means of bringing the entire human system into balance and alignment with our universal "Self" and the world around us, creating a wholeness of being that may have been previously cut off by stress, trauma, and cultural conditioning.
Click HERE to read an excerpt!
May the Loveforce Be With You: Kali-Ki Reiki: Healing Through Divine Mother & Yogic Wisdom is now available at Amazon
is available from online booksellers worldwide and the below links: